Galactic 4, a team of students from the School of Information, Computer, and Communication Technology, Sirindhorn International Institute of Technology (SIIT), Thammasat University, has won the 3rd place in the final round of the 4th Kibo Robot Programming Challenge at Sukuba Space Center, Japan.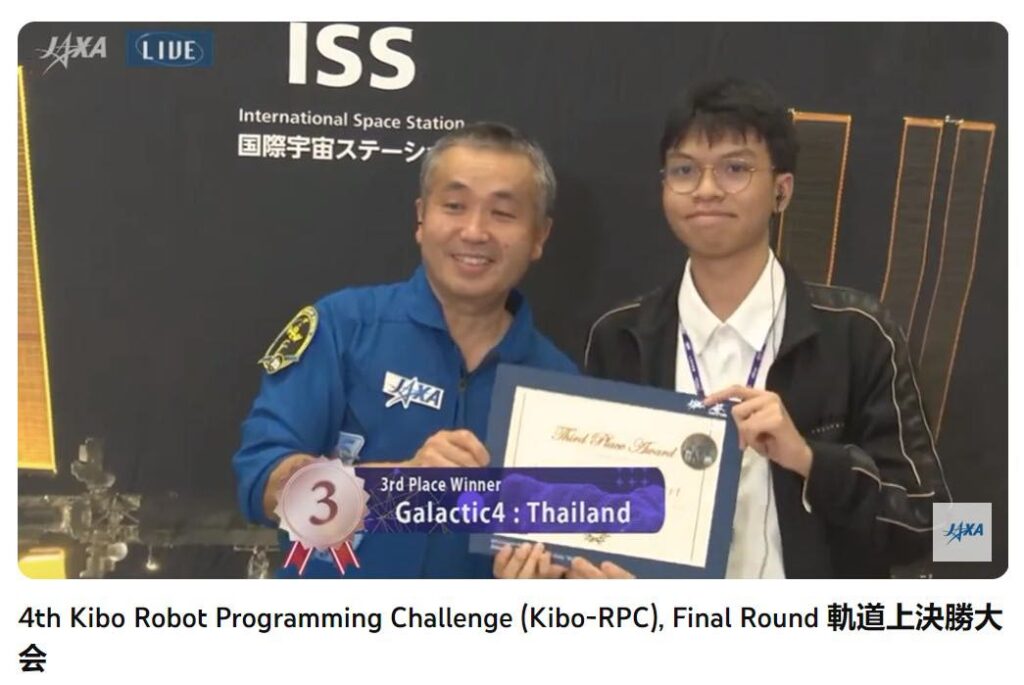 The international competition was jointly organized by the Japan Aerospace Exploration Agency (JAXA) and the US's National Aeronautics and Space Administration (NASA).
Japanese astronaut, Satoshi Furukawa, supervised the competition on board the Kibo Module on the International Space Station (ISS).
Galactic 4 competed in the final round against teams from Australia, Bangladesh, Japan, Indonesia, Malaysia, Singapore, Taiwan, UAE, and the USA in writing a computer program to control the function of a NASA robot.